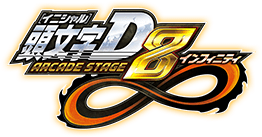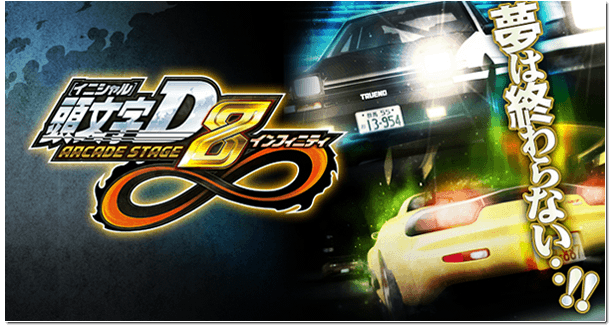 "Initial D ARCADE STAGE" series has began operations in Japan in 2002 as an Amusement arcades driving game that incorporate as Shuichi Shigeno the original work of "Initial D".
In the "Initial D ARCADE STAGE 8 Infinity", Story mode the "Legend of the Street" is renewed. You can enjoy a new race battle with rivals of "Initial D".
In addition, the introduction of "Initial D Factory", it is now possible to easily have join to the Initial D.NET and tuning of car.
Appearance the new element of Initial D which you can play to ∞ (Infinity)!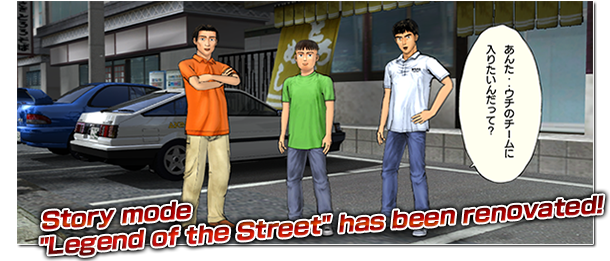 Story will advance the player becomes a member of the original team "Initial D" that different than previous of "Legend of Street".

Evaluation goes up as "Second-class → First-class → Super first class" when satisfies the condition of each stage.
Reach to the First-class of all stages then hidden stage will appears!

A lots of real name of Cars and courses are appeared!
Famous Rival who did great races with main characters will engaged!
Player who played all of the previous Initial D will also enjoy this game from fresh start.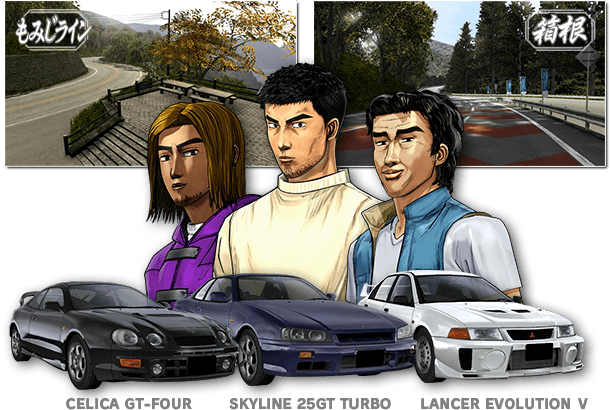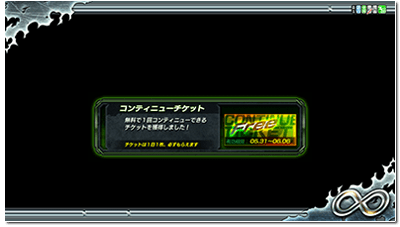 When you play using the "Initial D Drivers license" in online status, you will receive "Free continue ticket" once a day.
You can use Free continue ticket one time during a week after received so get and utilize it!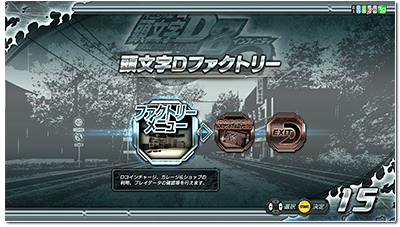 You could tuning & change of cars, configuration setting and play data viewing in game play on previous version but all are available in Initial D Factory where you can join from demo screen!
You can free to enter "Initial D Factory" from demo screen.

In addition, enhanced features such as "Initials D.NET admission of from the cabinet" and "Purchase of D coin" that never had before!



New feature "D Coin" appeared!
You can use D Coin for tuning of car and more features.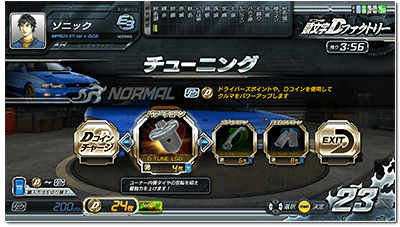 It can be purchased at such as "Initial D Factory" and saved in "Initial D Driver license".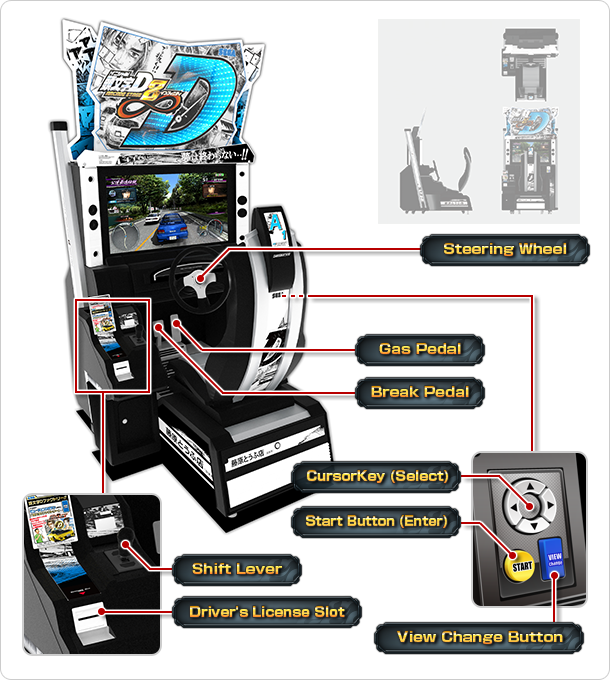 Initial D ARCADE STAGE 8 Infinity

• Genre : Racing Game
• The number of players : 1 or more
• Operation starting day :One after another from September 18, 2014
• Board: RINGEDGE
• Network infrastructure: :ALL.Net
• Others: Initial D Driver's License (IC card) / Initial D.NET