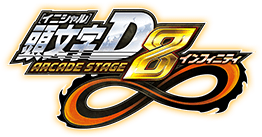 Wataru Akiyama
Win the Street Race who has strong heart ! !
Racer who particular for Eight-Six LEVIN.
Even though he is having hard fight with the old basic design of the car, he has a strong racer spirit and well-cultivated technique which covers the car spec.
He has a strong confidence on speed, it makes him eager to have a race battle when he see a good racer.
Team
Northwest Saitama Alliance
• LEVIN GT-APEX [AE86]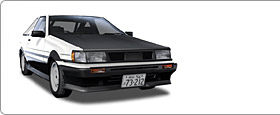 Kyoko Iwase
It's fun. I do not want to end.. mood like keep endless race!!
Female driver who race with Keisuke in Hillclimb.
She has first-class control skill of powerful FD unlike a woman.
She interested in Rotary Engine car driver who faster than her.
• RX-7 Type R [FD3S]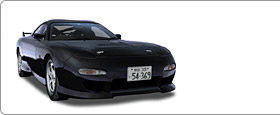 Nobuhiko Akiyama
I will find a breakthrough..
The tactician who has stood in PROJECT D's way as a driver at first -time, and as a backseat role who conducted Northwest Saitama Alliance at second-time.
He is just usual as a driver. But as a background role, he almost made a victory against Takumi with his tactics by using his natural analysis ability to point out weakness of Eight-Six.
• ALTEZZA RS200 Z EDITION [SXE10]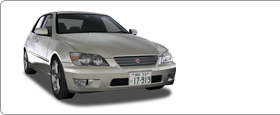 Sakamoto
World of Rally that race on a rough road, four-wheel drift is basic (Standard)! !
Rallyist who answered request from Wataru to join a member of the Saitama area northwest Union that race with Project D.
Demonstrate the dexterity to ride in any car from the rich experience. Even the cappuccino which is difficult to handle because of ease to get spin, he adapted easily in any second.
Team
Northwest Saitama Alliance
• Cappuccino [EA11R]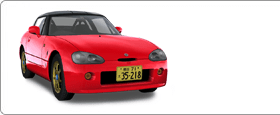 Man of "EVO 5"
Embarrassing.
So you want win with using a car of others..
Opponents of Keisuke at Project D in Saitama expedition.
"He is not a bother you but affected guys" that blamed by Wataru. Conspired with fellow to carried out dirty act calmly as such as sow the oil in the course where practice of Project D team. He is not just a villain, also possess another face as a racer like talk the knowledge of motor sports, reading a car magazine…etc.
• LANCER RS EVOLUTION Ⅴ [CP9A]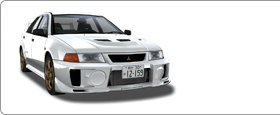 Man of "EVO 6"
Make feel unpleasant then discouraged.. Any human weak against violence.
Racer of the team that was left without fighting until the end of Saitama expedition of Project D. He is opponent of Takumi. Motivation of race is just prize. He do not going to pure compete head-on. He come with a dirty trick with threatened violence. "He is reliable than I thought" that evaluated by Ryosuke, but already penetrated his weaknesses by Takumi. Rid the Rear Wing from his Lancer Evolution that become a specification with an emphasis on functionality in a narrow mountain ridge road.
• LANCER GSR EVOLUTION Ⅵ [CP9A]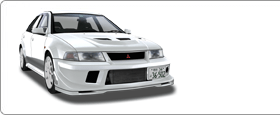 Fake Project D
Wait. Sorry to tell you that I will not answer for such as question.
Two persons who are longing to project D.
They make own T-shirt and sticker of the Project D without permission then repeatedly moderate party in Saitama area.
Of course, do not have skill of drift in practice.
• TRUENO GT-APEX [AE86]