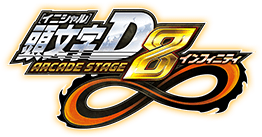 Kobayakawa
EVO will not lose about instantaneous force for any other cars! !
In charge for Hill Climb of the 246ers.
There are tremendous rocket acceleration Evo highly competitive shoots.
Let settle it before Kobayakawa start a spurt.
• LANCER Evolution VII [CT9A]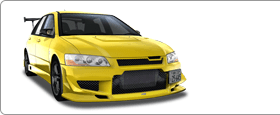 Satoshi Omiya
Rearview mirror is useless from this point.
1st defense line of Kanagawa area, Lader of The 246ers.
His racing style is A type to bare a devil, and to perform a race for spirit.
Some personal acquaintance with Ikeda of the Spiral. They call each other Brother Zero, and Hot-blood Aniki.
• ROADSTER RS [NB8C]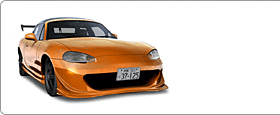 Kai Kogashiwa
I could be clear, if you can.
He become a professional racing driver and apeared again.
Left foot brake you've familiar with racing from an early age are increasingly crowded Shine.
Start the braking competition from top speed against the Kai that would be too reckless.
• MR-S [ZZW30]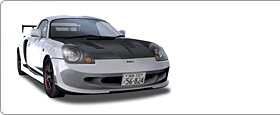 Hideo Minagawa
We never lose 100% in race from beginners.
2nd Defense line of Kanagawa area, In charge for Hill Climb of R · T Katagiri S · V.
Minagawa, he does not seem to remember that made ​​a S · V (Street Version).
He has a pride as a racing driver in confident.
Juniors dominating seniors between Pro and beginner, is that possible?
• SUPRA RZ [JZA80]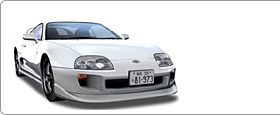 Ryuji Ikeda
I believe that become to nothing (Zero) what's driving style ideal.
Leader of the Team Spiral.
I have been practicing the theory Zero of driving that emphasizes dialogue with the car.
Performing meditation to seal all emotion before the race.
• FAIRLADY Z [Z33]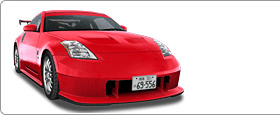 Hiroya Okuyama
I do not intend to compete driving skill ever.
I just win that's all, right?
Defense line of Kanagawa 3rd area, Zero 1 of Team Spiral. (Number 2 of the team)
He will hunt down opponents in race with using advantage of the superiority of the car.
He has racing experience, every body allowable to say semi-professional.
• Silvia spec-R [S15]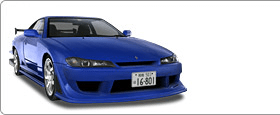 Rin Hojyo
If you are able to escape admirably, you win…But I do not let you go..!!
Local racers feared and call him a "Grim Reaper" because haunt and dangerous contact driving in the mountain ridge of Hakone.
He is upon seniors of Ryosuke and there seems to be a fate from the Gunma University, Medicine era.
• SKYLINE GT-R [BNR32]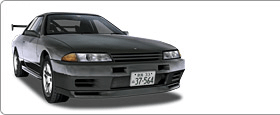 Go Hojyo
I just show off my fast speed as usual..! ! By this NSX..! !
4th defense line of Kanagawa area, chief driver of Sidewinder.
Adding Eiji Kubo for strategy staff and providing the data collection team within the team then machine tune up Go's car based on the analysis of the opponent. Relasions to Rin the old brother was the worst but fixed because Rin was appeared for supporting in final race.
Speaking of Hojo brother once, they are seems well known in the Fuji race meeting.
• NSX [NA1]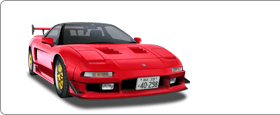 Eiji Kubo
If you make mistake how to use advantage of 15 seconds, it may pull the rug out under yourself.
Staff Officer & Chief mechanic of the Side Winder.
His skill is guaranteed. He has insight Keisuke's camouflage with his FD had exchanged the bonnet parts before the race.
Based and dense driving data project D has been continued to fight team 246, R · T Katagiri S · V, with a team-spiral in the Holy Land Kanagawa, the experience of Kubo that has been cultivated for many years, and Mukaeutsu it in the strategy of victory .
Shinji Inui
I do not want to lose ... because it is only one saving grace. And because I race this road... a lot more than anyone else.
He is fair-haired boy in the Side Winder and Natural. He drives Eight-Six which same as Takumi.
He become familiar with Tsubaki Line since childhood and no one reach so he is a limited of Tsubaki Line specialist. Has a shy personality in everyday life, and a little childish.
He has desire to be hero like every one yearn.
• TRUENO 2door GT-APEX [AE86]