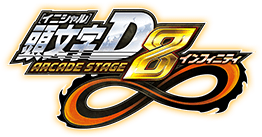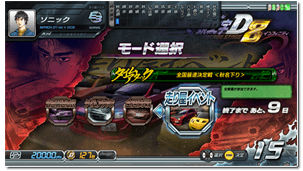 Held for a limited time, this mode is compete for ranking in that period.
Each Racer Event held by different of Type and scale, course and models.
Demonstrate the results of driving daily, aim the ranking in and Prize!
* For play the Racer Event, you must have "Initial D Driver license".
Opening Challenge "Hakone Downhill"
Event Duration : 2014 Sep. 26 (Fri) to 2014 Sep. 28 (Sun) 09:00 - 22:00
Event Scale : World Tournament
Event Type : Time Attack
Course : Hakone / Downhill / Dry / Day
Prize Condition : The Top

80%

of All
Prize : Event Sticker (Select one of them, when you get Prize)
Award : My Frame
* Any Car Models can participate.
* You are ranking in Event , then you get a "My Frame".